So this morning I received an email from Brooks Brothers informing me that they are running an extra 25% off sale on select clearance styles. Usually, at Brooks Brothers, 25% off isn't really anything to get excited about as they tend to run 40%-60% off sales several times during the year and up to 70% off maybe twice a year. Sadly, most of these sales in the past couple years didn't include great deals in their shoe department. I scored a couple Peal & Co goodyear welted shoes (by Loake) for around $125 which was 70% off a few years back and have been waiting for a similar deal to pop ever since.
But today is a good day. They have slashed prices on several models I've been watching, with the additional 25% off, making them a great deal. Though, not as great as the aforementioned 70% off. What makes me really enjoy shopping at Brooks Brothers is their great return policy which has a rather extended period of 60 days from purchase, it actually used to be 90 days, not sure when it changed.
I've personally grabbed a few pairs of Peal & Co loafers which I suspect are made by either Alfred Sargent or Crockett & Jones. I'll be returning whatever doesn't fit well. At about $243 + tax, for the pair I was eyeing, it's a really good deal. For reference, Alfred Sargent and Crockett & Jones tend to retail in the $400 and $600 range respectively.
From US made Allen Edmonds up to top drawer Edward Green hailing from England, there look to be good deals at many different price tiers. For their full list of clearance shoes, CLICK HERE. I've also highlighted some of my top picks from the sale below. As with most clearance sales, sizes are limited. So act quickly and simply return if it doesn't work out!
No-lace Nubuck Wingtips by Allen Edmonds
, based off of the Strandmok model only $110 (63% off). A nice casual choice.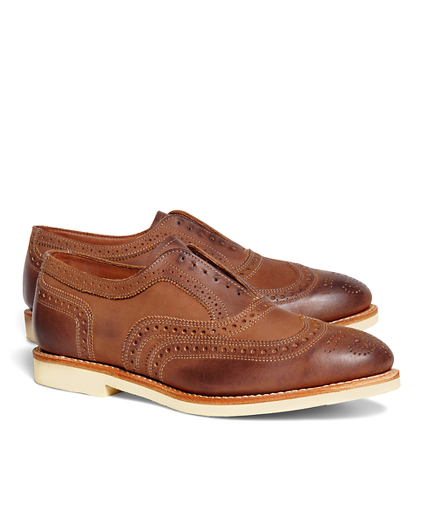 Peal & Co. Navy Suede Plain Toe Bluchers
for $243 (63% off), likely made by Crockett and Jones on their 341 last.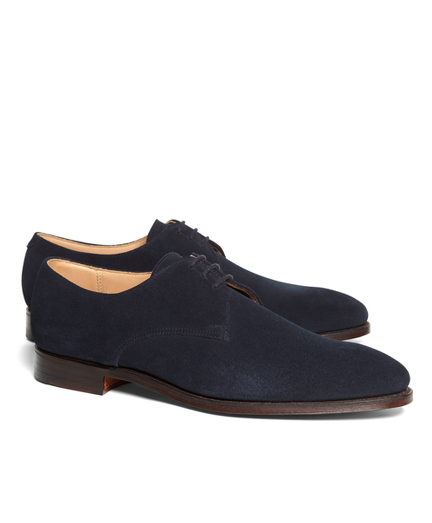 Edward Green Longmoor Pebble Wingtips
$630 (55% off). It sounds like Brooks Brothers may stop carrying Edward Green like many other retailers, unfortunately. So grab a pair while you can still take advantage of their great return policy!!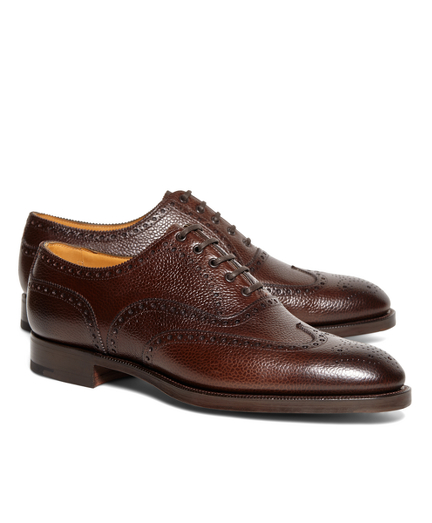 For a full list of Brooks Brothers clearance shoes, which includes the additional 25% until 05/15/17 at 11:59pm EST, visit click here.